BigBooster is back for its 5th Season to help spur some of the most exciting tech innovations into global markets and caresocius has been accepted to be part of the BoosterCamp.

The unique international non-profit acceleration program for startups provides a unique opportunity for entrepreneurs to boost their new solutions in Bio & Health, Informative Tech and Global Impact, with the support of industry experts, early adopters and representatives from the VC community to take the leap internationally.
Organized across the globe, from Lyon (FR) to Boston (MA, USA), passing through China, the Middle East & Africa, BigBooster aims at empowering startups to cross borders, think global and go international, with the support of mentors, coaches, and startup experts of all backgrounds.

The non-profit program is very constraint-light for the startups, while being a great opportunity to enhance their global approach. The Big Booster community consists of over 250 boosters (mentors, judges & experts) and nearly 100 alumni coming from over 30 countries.
A quick overview of BigBooster's main steps:
Season 5 Sourcing
China Booster Camps (Shanghai – Shenzhen)
Announcement of the selected startups for Lyon Booster Camp
Booster Camp Lyon (150 startups)
BoosterHub and Demo days (up to 50 startups)
Boston Booster Camp, China Booster Camp & Middle East Africa Booster Camp
BigBooster was created on the initiative of the Métropole de Lyon and managed by the Fondation Pour l'Université de Lyon.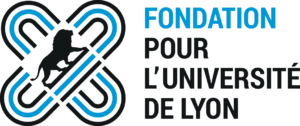 We are excited and looking forward to updating you on the Big Booster Season 4 camp.
Youtube: https://www.youtube.com/channel/UCr_ff7YwR-kgb3BRxPB8owA/videos
Twitter: https://twitter.com/bigboosterorg
LinkedIn: https://www.linkedin.com/company/big-booster